The more,
the better ...
Thank you for the cut. This is how to do it: your hair should be newly washed but dry. The best thing is to wind two ponytails and tie them together with a strong thread or a hair tie. Cut them off yourself with sharp scissors. Or go to the hairdresser. The ideal length is 30 centimetres. The longer the hair, the more useful it is.
Then send it off.
Donating hair: extremely simple. Just open the PDF relevant to you and follow the instructions.
There are two ways to send your hair donation:
A) You send your hair to us directly. Please note the postage costs for shipping to Germany. Use this PDF form for this purpose.
EVEN EASIER
B) You send your hair to our authorized partner of Intercoiffure, there your hair donation will be collected and later sent to us. Use this international PDF form for this purpose.
In the search field you can find the correct address for your shipment in your country. Enter it in the form fields of the shipping label. Print it out and off you go.
PLEASE ENTER AT LEAST 4 CHARACTERS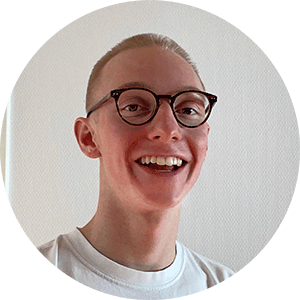 Hello, I am Alexander from Cologne, and I've done it.
My sister had already done it. And that inspired me to let my hair grow.
I simply wanted to do something good.
Your donation goes to the aid programme "Education for Life", run by the association "Intercoiffure Charity Deutschland e.V". The money from donations is used to support worldwide projects that make it possible for young people to have training and qualify as hairdressers.